Kverneland Group og Kubota Corporation kjøper Phenix Agrosystem
Kverneland Group og Kubota Corporation går inn i det voksende markedet for mekanisk ugrasbekjempelse ved oppkjøp av den franske produsenten BC Technique, kjent som Phenix Agrosystem.
Kverneland Group har den 31. januar 2023 signert en avtale om å kjøpe 100 % av aksjene i BC Technique S.A.S. (Frankrike), en ledende produsent av radrenser, mekanisk jordløser og tindeharv, som distribueres under merket Phenix Agrosystem. Disse produktene og løsningene er godt tilpasset fremtiden for bærekraftig jordbruk, og gjør det mulig for kundene å oppnå effektiv, nøyaktig og konsistent dyrking og ugrasbekjempelse.
Mr. Kamada and Mr. Bounon signerte den officielle avtalen mellom Kverneland Group og BC Technique, Phenix Agrosystem den 31.01.2023
Mr. Yasukazu Kamada (President og CEO i Kverneland Group) bekrefter at produktene til Phenix Agrosystem ytterligere styrker Kverneland Groups og Kubotas strategiske forpliktelse til å tilby bærekraftige jordbruksmetoder for dyrking ved å legge til denne viktige produktporteføljen. Mr. Kamada: "Det er synergier i å bringe produktsystemene og løsningene fra disse to selskapene sammen, og dermed også verdifulle fordeler for distribusjonspartnere og bønder."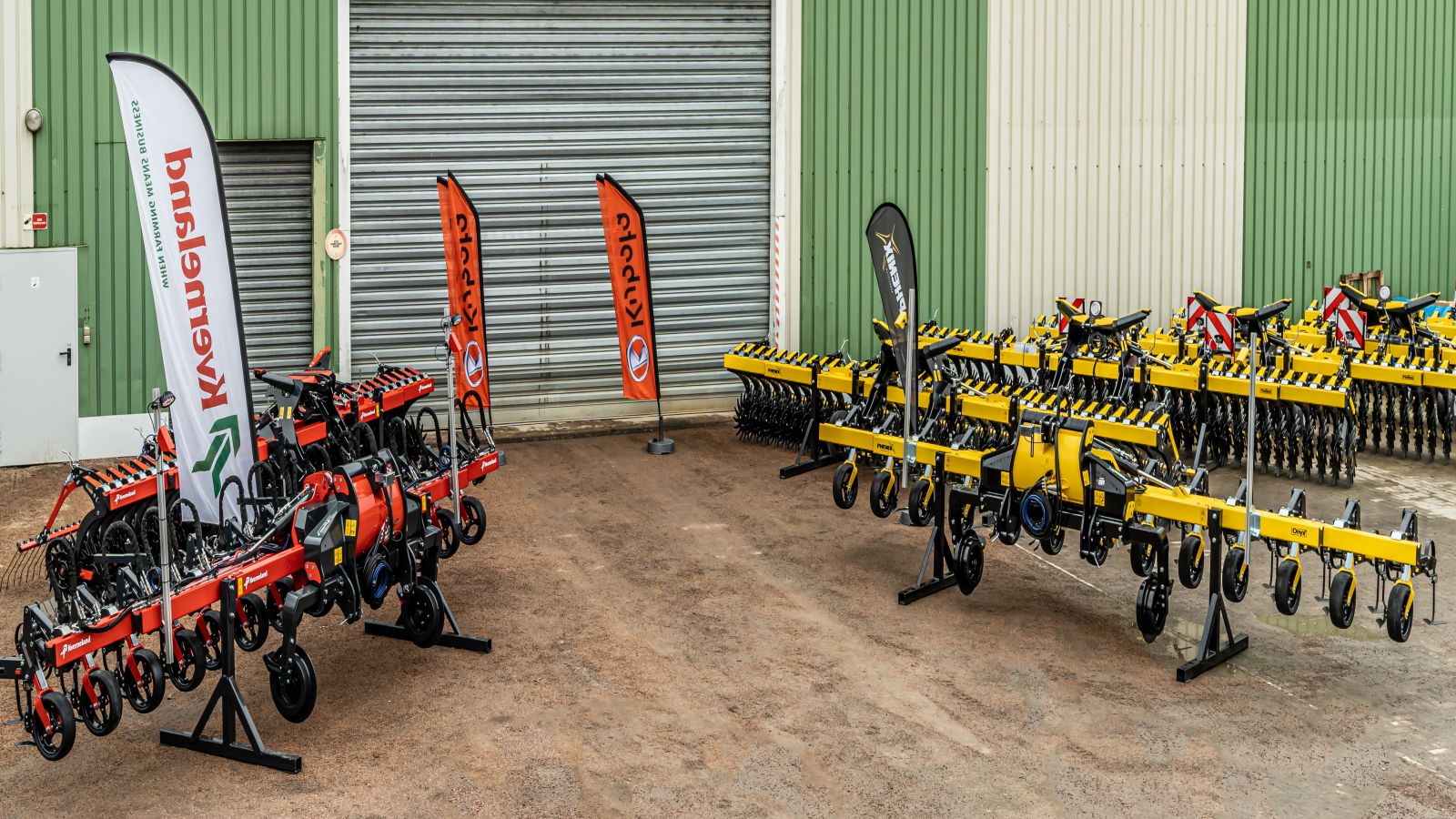 Phenix produkt portefølje vil være tilgjengelig i Kverneland merket, i den fremste raden, radrenseren Onyx og mekanisk jordløser Helios bakerst.
For mer informasjon, kontakt:
Lars Rotseth - Kverneland Group, EVP Arable System Division,
lars.rotseth@kvernelandgroup.com
Arild Gjerde – Kverneland Group, EVP Sales & Marketing,
arild.gjerde@kvernelandgroup.com
1 februar 2023